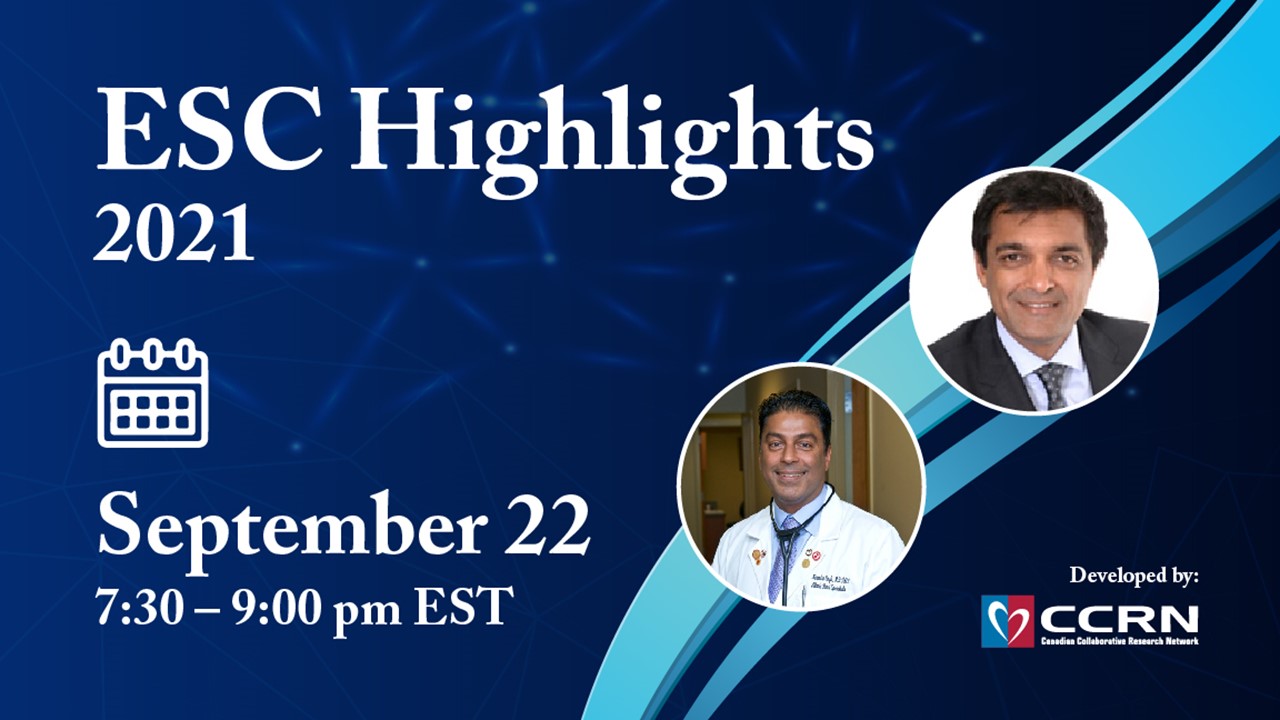 Target Audience
Cardiovascular specialists and primary care physicians.
View Agenda
View Agenda
Program Access
View on MD-Online
Program Description
This program will cover the key clinical trial findings and their implications from ESC 2021.
Credit
This program is NOT accredited.
Mainpro+ participants may earn certified credits by completing a Linking Learning Exercise.
Specialist participants may claim Section 2 credits (up to 2 credits per hour) following completion of a personal learning project (PLP) under Section 2: Self-Learning Activities within the MAINPORT ePortfolio.
Back To Programs
Available Online
Recorded on
Sept 22, 2021

Program Duration
90 minutes
BECOME A CCRN MEMBER
Being a part of CCRN has benefits